Adams Morgan Lofts Deliver Urban Drama
Posted by Mark Washburn on Wednesday, March 27, 2013 at 11:45 PM
By Mark Washburn / March 27, 2013
Comment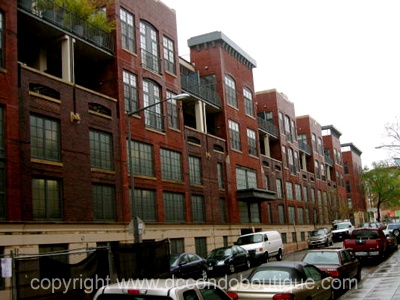 DC's loft movement started in Adams Morgan with true conversion lofts in obsolete industrial buildings.  These true industrial lofts coupled with several purpose-built loft developments constructed in the last decade make for an exciting loft scene in Adams Morgan.

The 2300 block of Champlain Street in Adams Morgan is home to several exciting loft developments including Adams Row, Gramercy Lofts and the Lofts at Adams Morgan.  Another popular Adams Morgan loft development is 1700 Kalorama Lofts located on Kalorama Road.

Currently, there are several dramatic Adams Morgan loft units on the market including 1700 Kalorama Road #309, a 2 BR / 2 BA / 1,450 SF loft listed by TTR Sotheby's International Realty for $768,500 and 2328 Champlain Street #101, a 3 BR / 2 BA / 1,596 SF loft  listed by TTR Sotheby's International Realty for $824,900.  Here is a resource to view the complete roster of active Adams Morgan real estate listings.  Our team here at DC Condo Boutique is available to help guide you through the process of finding the best possible loft unit.