Adams Morgan: A Look Back
Posted by Mark Washburn on Wednesday, January 17, 2018 at 10:18 AM
By Mark Washburn / January 17, 2018
Comment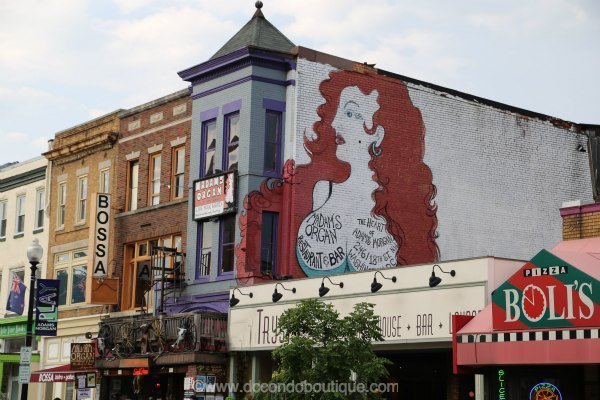 A vibrant community that's now filled with an array of available nightlife, the Adams Morgan of today gains much of its current character from the history that first shaped the community. These days the walk-able, urban neighborhood is home to a number of young families, but it's the diversity of the community that many find so appealing.
Filled with a number of 19th and early 20th century buildings and row houses, you'll also find a diverse collection of dining establishments, with everything from Indian and Chinese to Ethiopian and Italian cuisine represented. You'll also commonly find live music at any one of the dozens of nightclubs and bars that dot the area.
Other celebrated events and attractions include multicultural celebrations such as the annual Adams Morgan Day festival and a farmers market. Unfortunately, the area we now call Adams Morgan, however, wasn't always so diverse.
The neighborhood gains its name from the combination of two once-segregated elementary schools: Thomas P. Morgan and John Quincy Adams. Following the renowned Supreme Court ruling in the mid-1950s that led to desegregation came the unification of the schools and four area neighborhoods.
The late 1960s then brought about a new school and rec complex, creating a true community hub. The neighborhood also transitioned into serving social and political activists, with gathering places and civic centers. It's also served as home to a number of immigrants over the last several decades, mostly those within the Hispanic community, as well as a growing population of immigrants from other areas of the world.
In more recent years, 18th Street NW, one of the main commercial corridors in Adams Morgan underwent a reconstruction project, including more crosswalks, bicycle markings and wider sidewalks. As well, housing options expanded to include everything from cozy studios to sprawling townhomes.
Found just north of Dupont Circle and south of Mount Pleasant, the Adams Morgan neighborhood is also filled with playgrounds, parks and an urban appeal that's highly desirable due to its location, convenience and its ever-evolving charm, no doubt in some ways traced back to its beginning roots.