A Wall Hits the Market in Georgetown
Posted by Mark Washburn on Wednesday, November 15, 2023 at 2:23:46 PM
By Mark Washburn / November 15, 2023
Comment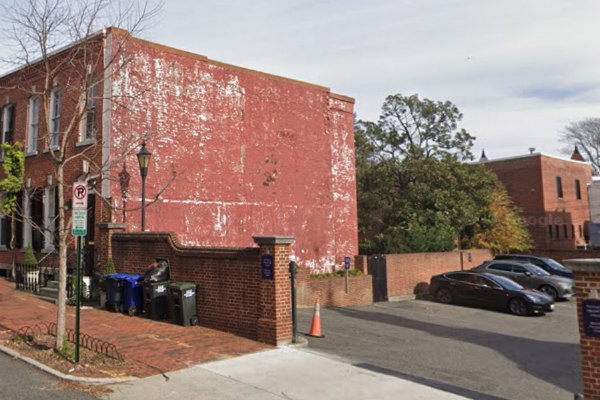 Typically, you'll see real estate on the market with at least four walls and a roof, but that's not necessarily the case in Georgetown these days. A wall, yes just a wall, hit the market in Georgetown a few months ago.
The singular red wall stands close to the corner of 30th and M Street NW in Georgetown, and it could be yours for the right price. The wall is currently priced at $49,000 and could potentially be used for artistic work in the future.
It's not quite as strange as it sounds. The wall was actually left up when an adjacent rowhouse was torn down. Walls such as this are typically used to separate two adjacent properties, but occasionally they're not owned by either of the two property owners.
That was reportedly the case with this particular wall in Georgetown when it was purchased in the early 1990s. It was maintained for a while by a nearby bank.
Since then, the owner's son has inherited the wall. He was reportedly unsuccessful at selling it to the adjacent property owner, so he's now put it on the market.
The catch, of course, is that the wall is structurally sound. Previously, the Department of Buildings cited the property for some maintenance violations and issued an order requiring its owner to hire a structural engineer to check it out.
According to the active real estate listing, the wall was recently inspected by engineers. The listing describes the wall's structural integrity as sound. So, if you're in the market for perhaps one of the most affordable, if not the most affordable listing in Georgetown, this could be it.
The real estate listing describes it as 22 square feet. It also makes note of the potentially "limitless" opportunies, with the possibility of using the wall for politically slanted murals in the future.
Search Georgetown Condo Developments