5 Things You May Not Know About Columbia Heights
Posted by Mark Washburn on Monday, August 31, 2020 at 7:35 PM
By Mark Washburn / August 31, 2020
Comment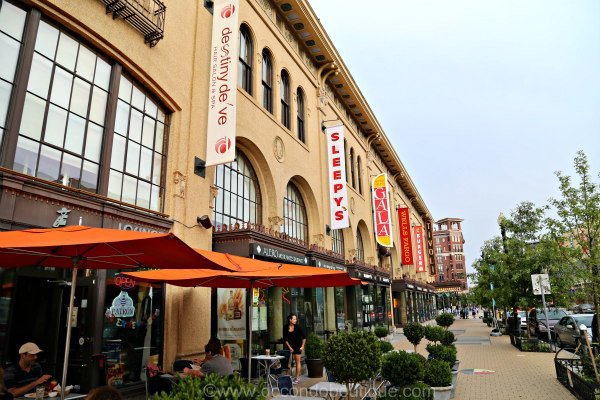 You probably think you know all about Columbia Heights, but this DC neighborhood has more than a few surprises up its sleeve.
How it began
Once considered mostly farmland, the Columbia Heights of generations ago looked very different than it does today. Around the late 1800s, the neighborhood was named after nearby Columbian College. It's since moved to Foggy Bottom and we now know the college as George Washington University.
History of activism
The neighborhood has a long history of activism. During the Civil Rights Movement, Dr Martin Luther King Jr was said to have commonly visited the area. Following his assassination, rioting erupted along 14th and U Streets.
Columbia Heights once served as home to DC's first African American bookstore. It was one of the largest in the country at the time. The neighborhood was also once home to one of the nation's longest standing gay bars.
Easy access to green space
Despite being part of large urban area, Columbia Heights offers easy access to available green space. Dating back to the late 1700s, Meridian Hill Park offers a place to gather for events, get in some exercise or set up a picnic.
Columbia Heights Dog Park is a good space to bring your four-legged family member. The dog park includes some benches and a grassy area to run around.
Diverse restaurants
The neighborhood is richly diverse when it comes to its dining establishments. You'll find a variety of different flavors to choose from in Columbia Heights, from coffee shops to Laotian cuisine.
While 14th Street may the better known spot for trying out new restaurants and shops, you're sure to find plenty of appealing options on 11th Street, as well. Some call it the social hub of the neighborhood.
Diverse attractions
While you've probably heard about the neighborhood's vibrant nightlife, it offers a number of diverse attractions and businesses, including some that target families. You'll find playgrounds, a local arts space and a truly urban feel.