5 Things to Know About Living on Capitol Hill
Posted by Mark Washburn on Wednesday, April 12, 2023 at 9:16:31 AM
By Mark Washburn / April 12, 2023
Comment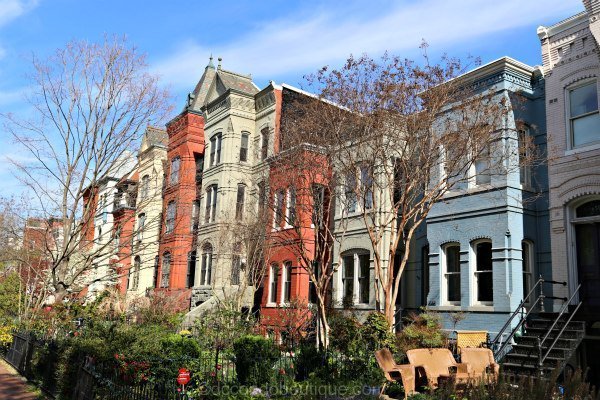 Living on Capitol Hill means living at the virtual center of DC politics, but there's much more to enjoy beyond politics in this part of DC.
Diverse architecture
While you'll probably see quite a few brick rowhouses in the neighborhood, Capitol Hill happens to have a lot of diversity in terms of its architecture. There are said to be thousands of buildings that date from the late 1700s to the mid 1900s. They range from Romanesque and Queen Anne to Federal, Second Empire, Italianate, and Classic Revival. This densely populated section of DC is considered one of the city's oldest residential neighborhoods.
The tiny house
The neighborhood also happens to have the distinction of being home to the smallest home in the entire city. At just 28-feet long and nine-feet wide, one house in the neighborhood only has about 250 square feet of living space. The one-bedroom home has one-bathroom, and true to form, a tiny yard. While it's certainly not the oldest in structure in the neighborhood, it was built around 1920.
Barracks Row
History also extends to Barracks Row, which is noted as the city's oldest commercial center, and happens to run through Capitol Hill. It's said the location gets its name from the Marine Barracks, which date back to the early 1800s. Today, this section of Eighth Street is well known for its many restaurants and shops.
Eastern Market
Nearby, you'll find popular Eastern Market. This is the place to go to find fresh baked goods, seafood, meats, and cheeses. The historic market sits on the National Register of Historic Places.
Area landmarks
Of course, Capitol Hill is filled with other landmarks too, including the Supreme Court, the Senate and House office buildings, the Library of Congress, and the US Capitol Building. The House and Senate first met at the Capitol Building in 1800.
Search Capitol Hill Developments