5 Facts You May Not Know About The Yards
Posted by Mark Washburn on Friday, October 13, 2023 at 2:51:03 PM
By Mark Washburn / October 13, 2023
Comment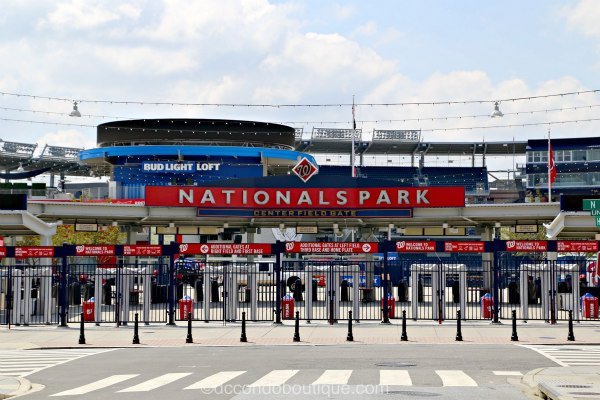 It's hard to imagine it used to be an industrial area, but that's just one of the many facts about The Yards you may not know.
Fact #1 - Nationals Park
As part of what's in the past been called Navy Yard, The Yards is now a coveted spot for dining, working, living, recreation, and entertainment, but the area really began to gain attention when Nationals Park came to the neighborhood in the late 2000s. After that, commercial and residential projects moved in, transforming into the dozens of acres of mixed-use development we see today.
Fact #2 - Yards Park
For outdoor recreation, there's plenty to do, as well. The Yards Park is a green space that's extremely popular with year-round free events that bring out locals and visitors, alike. You'll find space to set up a picnic, as well as a more than 600-foot-long boardwalk. Once part of the Navy Yard Annex used for shipbuilding during the war, the park now offers some interactive water features and green space. The boardwalk connects to the Navy Yard Riverwalk Trail, which is popular for skating, biking, and more.
Fact #3 – Capitol Riverfront
If you're a bit confused by the name, the surrounding Navy Yard neighborhood is also referred to as the Capitol Riverfront. It may be more of a marketing move, though, because the local Metro station is called Navy Yard.
Fact #4 – Hotels
No matter the name, locals aren't the only ones enjoying The Yards. You'll now find more than a half-dozen hotels located in the surrounding neighborhood, offering up a front row seat to all the action.
Fact #5 – Residential options
If you want to live in the area, you can do that too, as there are now several new condo buildings and apartment buildings standing in the neighborhood. Some of the buildings offer top amenities too, including rooftop swimming pools and fitness centers.
Search Capitol Riverfront Developments