3900 Watson Place: Pet-friendly in Cathedral Heights
Posted by Mark Washburn on Wednesday, September 12, 2018 at 10:00 AM
By Mark Washburn / September 12, 2018
Comment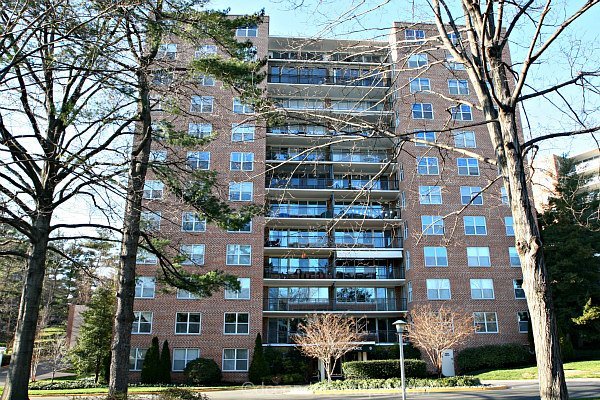 With large balconies and a pet-friendly atmosphere, 3900 Watson Place delivers an impressive setting in the quiet Cathedral Heights neighborhood. The co-op is actually made up of two adjacent buildings, totaling more than 140 residential units.
The various floor plans within the buildings often include two-bedrooms and two-baths, sometimes with around 1,200 square feet of living space. Each unit within the property additionally allows for large windows and an oversized balcony or terrace, adding the option of desirable outdoor space.
The park-like grounds make the property even more desirable for pet owners, as 3900 Watson Place sits upon more than five acres of desirable green space. Additional available amenities include a fitness room and laundry facilities along with the availability of large storage units. In addition, 3900 Watson Place also allows for on-site parking and the option of underground, garage parking for an additional monthly fee.
First delivered back in the 1960s, the Mid-century Modern property has welcomed several big-name tenants over the years, many of which are tied to the political world. The neighborhood, itself, is equally as diverse. A mix of other co-ops and condos, traditional apartment buildings and row houses, it's also possible to find some detached, single-family homes throughout the Cathedral Heights neighborhood.
3900 Watson Place is only about three blocks away from the National Cathedral, with extremely convenient access to public transportation, as Metro buses make a stop near the grounds of Watson Place. In addition, several options sit right next door to the property, including a salon, restaurant and a dry cleaners for added convenience.
Just a short walk from nearby shops and retailers too, the Northwest DC property also makes it easy to visit nearby Georgetown, Friendship Heights, Tenleytown or the downtown area. In addition, 3900 Watson Place sits conveniently close to American University.