2501 M: West End Luxury Living
Posted by Mark Washburn on Monday, March 13, 2017 at 11:39 AM
By Mark Washburn / March 13, 2017
Comment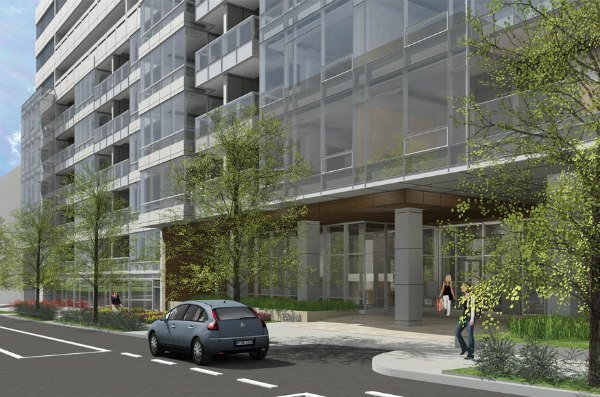 With upgrades planned for its interior and exterior, 2501 M is in the middle of an imaginative project, turning previously used office space into a number of new luxury condos. The project takes aim at a 1980s-era mixed-use building, changing over the lower portion of the building into residential space.
The square footage that previously housed offices is now being transformed into high-end condos, complete with ground-level retail space, including the top sushi restaurant, Nobu. The top three levels of the building will remain condos, and the existing residents are living in their homes throughout this new construction process.
While much of the building's original exterior design will stay, plans call for sprucing it up by adding a new "granite-like" coating to the outside, making it appear more contemporary while staying with its original style. Already, too, crews are creating glass bump-outs on the sides of the lower building.
Ranging from 1,000 to around 2,300 square feet in size, the condos provided by the building are sophisticated and elegant, with upscale features like white oak flooring and custom lighting. The homes also call for the infusion of plenty of natural light, with an array of high-end finishes.
Amenities of 2501 M range from the rooftop terrace, with space for entertaining, to the fully equipped fitness center and yoga studio. As well, the luxury also extends to the valet parking, a clubroom complete with a bar, private meeting space and the convenience of having Francis Park just steps away from your door.
Close to plentiful options in fine dining, with access to the Dupont Farmers Market and to Georgetown Waterfront Park, the ideal location is hard to top. Coming soon, prospective residents will also enjoy the luxury of new construction condos, set within an ideal location, close to virtually everything in the DC area.