20004 is Nation's Best Zip Code
Posted by Mark Washburn on Thursday, October 30, 2014 at 11:59 AM
By Mark Washburn / October 30, 2014
Comment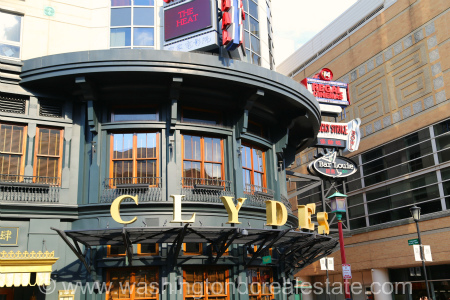 A ZIP code can say a whole lot about where you live---how wonderful an area is or not.  The Movoto Real Estate Blog says #1 hands-down is 20004 in DC as the absolutely best ZIP code in the nation on its Top 10 list.  The ZIP code includes many upscale condo buildings in the 20004 areas with popular neighborhoods such as Penn Quarter and Chinatown.  The ZIP code borders the National Mall, the White House and several Smithsonian museums.  You'll find many recent college grads, and young professionals without kids but lots of spendable income.

DC was notable for all the cool stuff to do here like the Smithsonian Museums; Ford's Theater; the International Spy Museum; and the White House.  The ZIP code had a high median income of $131,111 and less than 2% unemployment rate, with 100% of the well-educated residents graduates from high school.  Housing costs are high, and no one here lived below the poverty line.  How did DC's ZIP code rank #1? Well, Movoto used data from the U.S. Census' American Community Survey; researched each ZIP code in the U.S. and looked at criteria such as median household income; unemployment rate; average commute time; median rent; median house worth; high school graduation rate; and families with incomes below the poverty line.
   
As we all know, the nation's capital is one-of-a-kind.  The National Mall is a unique place with open green space, walking paths, grand monuments and the Smithsonian Museums lining the Mall.  To the north of the Mall in DC are upscale restaurants, and the wealthy enclave of Georgetown and a variety of entertainment and nightlife options.  DC and its Virginia and Maryland suburbs stand as a wonderful livable metro area with beauty, plenty to do and see, an active and intellectually stimulating environment and a variety of jobs and living options.
Browse Active Listings in 20004
20004 Real Estate Listings