20001 Top Gentrifying Zip Code
Posted by Mark Washburn on Monday, March 19, 2018 at 4:09 PM
By Mark Washburn / March 19, 2018
Comment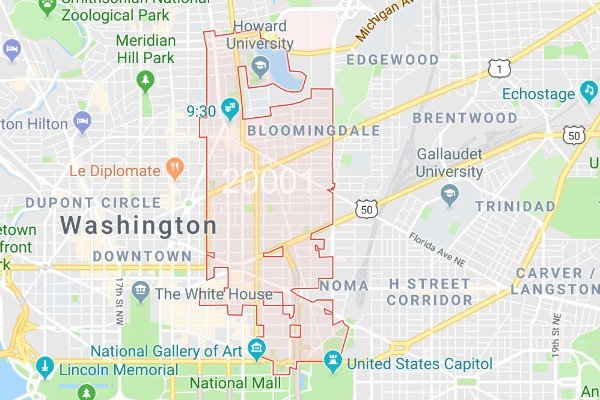 As developers take aim at improving more and more DC communities, it should come as no surprise that the metro area is quickly becoming one of the most gentrified in the nation. In fact, according to newly released research from RENTCafé, an online rental listing service, Washington DC is near the top of the list when it comes to "The Nation's Fastest Gentrifying Zip Codes".
When looking at Zip Codes across the nation, analysts found that the 20001 Zip Code takes second on the list of the top 10 fastest-gentrifying Zip Codes in the US. Researchers looks at a total of 11,000 different Zip Codes in the years between 2000 and 2016, taking into account US Census Bureau data from 2000 and American Community Survey findings from 2016.
They were looking for any change during that time, in regards to things like median household income, median home value and the number of area residents in possession of at least a bachelor's degree. In their findings, only Los Angeles ranked higher than DC's 20001 Zip Code, a city where home values have increased at an astronomical rate over the past decade and a half.
In regards to the 20001 Zip Code, RENTCafé analysts found a 207-percent change in home value during that time, a 163-percent change in household income and a 212-percent change in higher education, again just for this particular section of DC. The area is home to around 38,000 people, with roughly 20,000 condos and homes, plus another 12,000 or so apartments, including those found in the LeDroit Park neighborhood.
One of Washington's first suburbs, the diverse community of LeDroit Park joins others such as the small Shaw neighborhood, which has seen an influx of new, upscale retailers in recent years. In addition, it includes the Bloomingdale neighborhood, home to charming old rowhouses as well as a mix of new and more modern restaurants and nightlife.