1745N: Live Your Masterpiece
Posted by Mark Washburn on Friday, April 28, 2017 at 8:37 AM
By Mark Washburn / April 28, 2017
Comment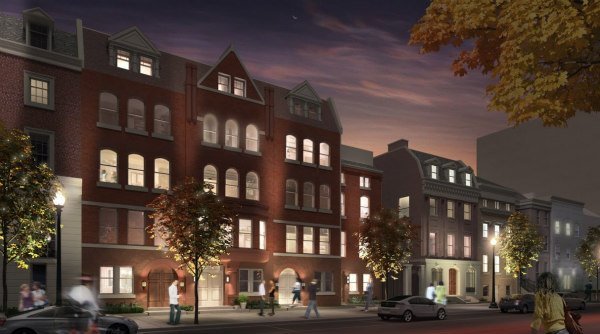 One of the most inspirational new residential developments to come to Dupont Circle, 1745N offers sophisticated homes with historic appeal. It's the site where a half –dozen row homes, dubbed the Historic Row, have now been reimagined into new luxury condos, complete with oversized windows, high ceilings and open floor plans.
In all, the development includes around 60 new homes, with floor plans ranging from studios to one-bedroom and two-bedroom units. They are mostly priced in the mid $600,000s to around $1.7 million, with the penthouse units starting around $2.8 million. A project of Madison Homes, the renovation project included restoring the building's historic façade, while changing over the interior to reflect more modern luxury and convenience.
To compliment the existing structure developers right behind Historic Row constructed another masterpiece. The Flats is a six-story building with open, loft-style floor plans, tucked away on a quiet street just a short stroll from the vibrancy of Dupont Circle. In this way the new homes easily reflect the best of both worlds; providing a quiet, residential community, yet one just steps away from some of the DC area's best restaurants and shops.
In addition, the location on the homes on N Street NW is a short walk from two Metro stations, only about four blocks away from the development, plus also close to parks and green space within one of the region's most coveted areas. The Dupont Circle historic district is known for it's many pre-1900 era row houses. As well, the neighborhood is also home to a number of embassies and other historic structures.
The new 1745N development now joins the historic appeal of the neighborhood, blending old architectural designs with new, more modern homes. Together this design takes advantage of its enchanting address within one of DC's most favored communities.
Here is a resource to learn more about the 1745N condo development.