16th Street Heights: Suburbia in the City
Posted by Mark Washburn on Friday, January 12, 2018 at 9:33 AM
By Mark Washburn / January 12, 2018
Comment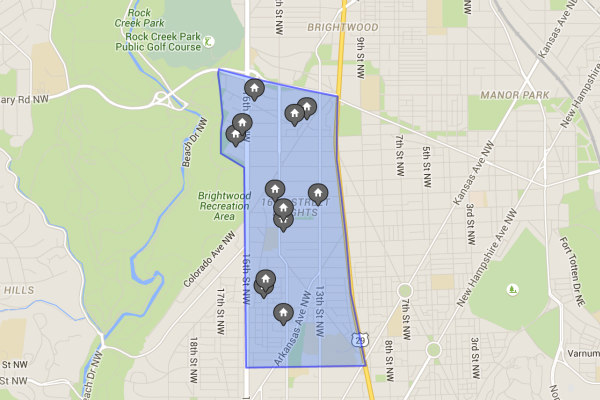 Offering up a sense of suburbia in the city, 16th Street Heights continues to lure in new residents, enamored by the sense of a true neighborhood atmosphere. Filled with mostly a mix of single-family homes and row homes, the mostly quiet neighborhood is a true delight.
Generally bounded by 16th Street NW on the western edge, Georgia Avenue on the eastern side, Missouri Avenue NW on the north side and Arkansas Avenue NW on the south side, the low-density neighborhood traces its roots back to the 19th century. The neighborhood grew and flourished thanks in part to the nearby streetcar lines, and many residents have lived in their homes for years.
In fact, it's not that often that the homes of 16th Street Heights actually come on the market. When they do, though, delighted homebuyers are treated to everything from colonials and Tudors to Craftsman-style homes and brick row houses.
With close proximity to Rock Creek Park, the neighborhood makes it easy to jump on one of the numerous park trails, enjoy the Rock Creek Park Golf Course or head over to the Rock Creek Park Tennis Center. You'll also find a small number of restaurants and shops nearby, along with, of course, the numerous religious institutions and churches at home in the neighborhood. In fact, there are dozens of churches that line 16th Street.
You won't, however, find much in the way of nightlife, restaurants or retail space. There's not even a major commercial strip in 16th Street Heights. You will find relatively large private lots, however, with plenty of room for homeowners to enjoy the lifestyle of a suburban-like setting.
Though not far from some of the hip offerings of nearby neighborhoods, 16th Street Heights also basks in the natural beauty of the nearby park, with a quiet setting that's ideal for the enjoyment of suburbia in the city.