14th Street Is At The Center Of It All
Posted by Mark Washburn on Wednesday, October 26, 2016 at 6:46 AM
By Mark Washburn / October 26, 2016
Comment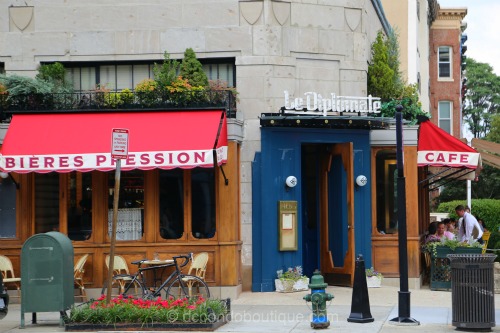 Filled with a limitless supply of bars and restaurants, condos and retail, 14th Street is at the center of it all, one of the most widely recognized and booming communities in the entire District. This exciting, newly emerging area has recently acquired more than 1,000 new condos and apartments, plus plenty of stores and destinations to entice visitors and locals to come back for more.
Stretching from Thomas Circle to Florida Avenue, the one-mile long stretch of 14th Street is packed with opportunity. Once regarded as one of the District's less desirable streets when it comes to luxury living, the area has quickly replaced things like old dry cleaning businesses with French eateries, used car lots with sparkling wine bars and upscale dining establishments.
With rising residential costs following suit, the area has gained a reputation as one of the most exciting newly developed communities to call home, complete with a nearby Whole Foods Market, fitness studios and trendy restaurants, alongside decades-old theatres and performing arts venues. 14th Street is also known for its quaint coffee shops, sidewalk cafes and vintage stores, along with its chic boutiques, vibrant galleries and exciting venues for live music and nighttime entertainment.
From American-style restaurants that serve up unique dining creations to old-fashioned parlors serving up gelato and espresso, 14th Street provides an interesting mix of trendy locations and old neighborhood favorites. This once working class neighborhood has been given an upscale facelift, transforming the area into a true center for the DC area when it comes to living, working and playing, offering up new, interesting choices in dining, shopping and entertainment, while supplying a seamlessly endless supply of new, luxury condos and apartments to choose from, all located within one of the DC area's most favorable newly reimagined and rebuilt midtown Washington communities.