14th & P: DC's Best Urban Corner
Posted by Mark Washburn on Saturday, December 21, 2013 at 6:11 PM
By Mark Washburn / December 21, 2013
Comment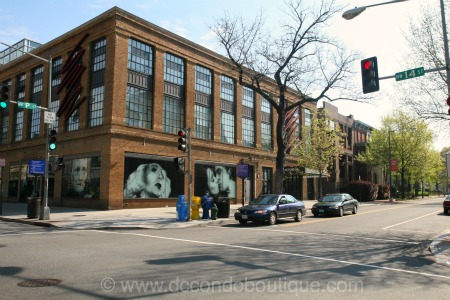 The Greater Greater Washington (GGW) blog recently declared the corner of 14th and P to be DC's best urban corner. The DC Condo Boutique team was delighted with this proclamation as our office at TTR Sotheby's International Realty is just two doors down from this magical urban corner. The long-standing grittiness of this corner has been washed away as millions of dollars of capital improvements have radically altered this and nearly every other corner in the 14th Street Corridor.

The argument GGW makes for 14th and P as DC's best urban corner includes the fact that it is within walking distance of all five Metro Lines, is at the intersection of two commercial main streets, is within 1/2 a block of a supermarket, offers a wide-variety of shopping and dining venues and has Bikeshare access. The shopping near 14th and P is plentiful and includes Whole Foods, CVS, Logan Hardware, a dry cleaner, barber shop and liquor store.

The explosion of new restaurants around 14th and P has turned this area into one of DC's most sought after dining destinations. Posto, The Pig, Commissary, Estadio, Pearl Dive Oyster Palace, Rice, Cork, Le Diplomate and so many more restaurants have made their mark on the neighborhood surrounding 14th and P. A night out around 14th & P wouldn't be complete without taking in a show at the Studio Theatre, a venue that has been a fixture at this urban corner for several decades.

During the past decade over 1,200 boutique condos and luxury apartments have been delivered to the Logan Circle neighborhood around the intersection of 14th and P. This neighborhood previously served as the go place to buy an automobile in DC and several of the early automobile showrooms have been repurposed as loft-style condos. Some of our favorites in the neighborhood include Cooper Lewis, which is located at 14th and P, Lofts 14 and Lofts 14 Two, The Metropole and Rainbow Lofts. Inventory in these buildings has been tight for a couple of years. If you are interested in living near 14th & P, please let us know and we can alert you to new opportunities as they become available.