1411 Key Boulevard Coming to Rosslyn
Posted by Mark Washburn on Wednesday, October 19, 2016 at 12:16 PM
By Mark Washburn / October 19, 2016
Comment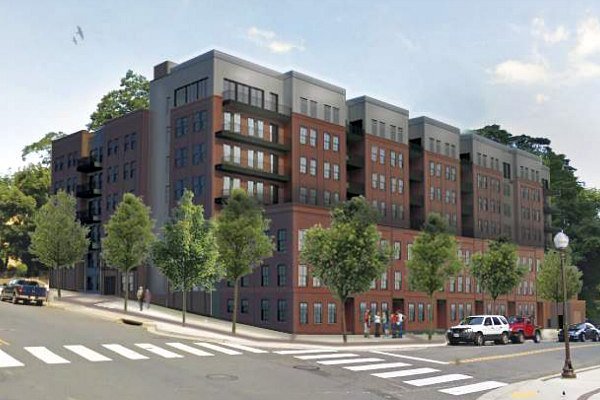 New residential options are headed to Rosslyn with a redevelopment plan aimed at replacing an older apartment complex with new townhomes and condos. The development is targeted for the corner of North Nash Street and Key Boulevard, the site of the old Metro Rosslyn Apartments, constructed in the mid 1950s and fashioned with 33 garden-style apartments, spread across four stories.
As Insight Property Group first acquired the site in 2009, NVR of Reston, the parent company of Ryan Homes, is now the developer behind the new housing project. The plans for 1411 Key Boulevard include transforming the site into nearly double the number of available units complete with a handful of affordable two-bedroom units, numerous condos and around a half-dozen three-story townhomes. With approval from the Arlington County Board earlier this year, the new building will also sit two stories higher, at six-stories high, when completed.
Other plans included in the original proposal provide supplying more than 60 underground parking spaces, plus room for bicycle storage and a fitness room. The development is also expected to boast the inclusion of public art and some affordability in housing, important to the community as the new development will be taking the place of an older, yet affordable building in the Rosslyn community. The area itself is said to be in line for a more than $103,000 contribution to the Affordable Housing Investment Fund.
Found mere blocks away from the Rosslyn Metro Station, the desirable location of the new development is also surrounded by other luxury condos and proposed mixed-use developments, including a grocery store and office space. The 1411 Key Boulevard project joins a growing list of new developments in the area, together aimed at spurring redevelopment and renovation to the numerous other older properties located throughout the surrounding community of Rosslyn.