1400 block of Church Street - DC's Loft Central
Posted by Mark Washburn on Friday, November 13, 2009 at 5:07 PM
By Mark Washburn / November 13, 2009
Comment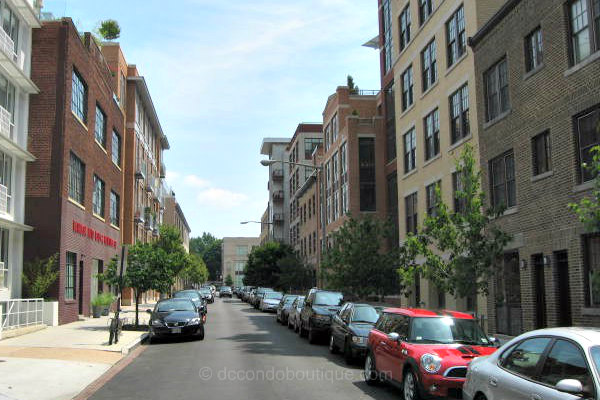 The 1400 block of Church Street is the heart and soul of DC's loft movement. Several former industrial buildings have been brought back to life along this block as upscale loft developments. DC's former auto row along the 1400 block of Church Street is now one of the trendiest and hippest blocks in the District. Since 2004, over 260 new high-end lofts and have been delivered in this block in six modern buildings.
The best way to get acclimated with the 1400 block of Church is to take a virtual stroll with the DC Condo Boutique. At both corners of 14th and Church are Lofts 14 and Lofts 14 Two, both developed by Metropolis Development and offering 84 and 37 lofts each.
Adjacent to Lofts 14 Two at 1440 Church Street is Saxon Court, developed by PN Hoffman with 46 lofts. Up next on the the block at 1444 Church is The Metro, a PN Hoffman development with 49 lofts.
Further down the block at 1450 Church is Citta 50, a 27 unit loft building designed by Bonstra Haresign and constructed by Hampton Builders. Opposite Citta 50 at 1445 Church is Rainbow Lofts, developed by Walnut Street Development with 21 lofts.
There are currently ten resale units available on the 1400 block of Church ranging in price from $499K for a 1 BR 1 BA at Lofts 14 to $1.635M for a 3 BR 2 BA also at Lofts 14. Please drop us a note if you would like more information or want to visit any of the available units on the 1400 block of Church Street.