11Park Now Selling
Posted by Mark Washburn on Wednesday, August 29, 2018 at 8:25 AM
By Mark Washburn / August 29, 2018
Comment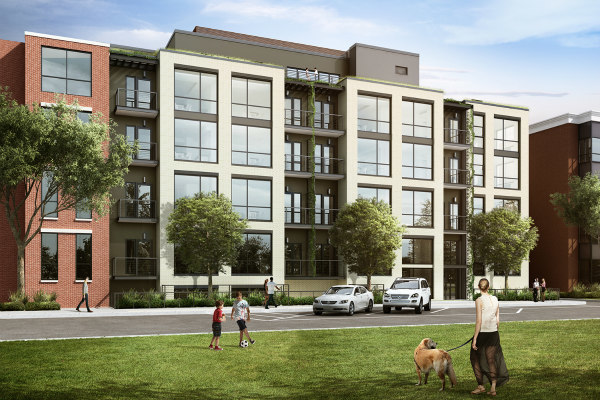 An exciting new development is now selling at the crossroads of two of DC's most distinct and enviable neighborhoods. Set between Shaw and Logan Circle, the condos of 11Park sit within a former office building, recently converted into two-dozen flats and a handful of townhouses.
Some units are immediately available in the building, where flats are priced starting from the $500,000s and townhomes are priced starting above $1 million. Options include a one-bedroom or two-bedroom flat, some with balconies. Options also exist for a two-or three-bedroom townhouse, some of which additionally offer private terraces and a den.
Each unit within 11Park, meanwhile, includes the luxury of high ceilings and floor-to-ceiling windows. Other common features of the homes include wide-plank flooring and custom cabinetry. As well, there are also some available upgrades.
While preserving the lower levels of the original building, developers added on three more levels to the structure. They also added an underground parking garage, with residential parking for an added fee, and an elevator.
Extra amenities are plentiful throughout the building, including a rooftop terrace with room for seating and grilling. As well, there's also a clubroom and a bar with outstanding views of the surrounding area, plus a fitness center, also featuring floor-to-ceiling windows for viewing the neighborhood, the National Cathedral and the Washington Monument in the distance.
A nearby dog park sits just across the street, while the pet-friendly building also offers up its own pet grooming station. As well, there's available bike storage and there are some private storage units available for residents of 11Park to use.
Another big draw of the building is convenience. 11Park sits with a short walk of local markets, U Street and Logan Circle, while at the same time maintaining a quiet, residential setting. In addition, the building is simply a short stroll from several Metro stations, making for an easy commute.
Inquire For Additional Information About 11Park